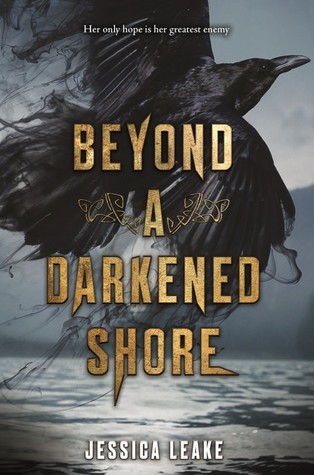 Rating: A+
Synopsis:
The ancient land of Éirinn is mired in war. Ciara, Princess of Mide, has never known a time when Éirinn's kingdoms were not battling for power, or Northmen were not plundering their shores.
The people of Mide have thankfully always been safe because of Ciara's unearthly ability to control her enemies' minds and actions. But lately, a mysterious crow has been appearing to Ciara, whispering warnings of an even darker threat. Although her clansmen dismiss her visions as pagan nonsense, Ciara fears this coming evil will destroy not just Éirinn, but the entire world.
Then the crow leads Ciara to Leif, a young Northman leader. Leif should be Ciara's enemy, but when Ciara discovers that he, too, shares her prophetic visions, she knows he's something more. Leif is mounting an impressive army, and with Ciara's strength in battle the two might have a chance to save their world.
With evil rising around them, they'll do what it takes to defend the land they love…even if it means making the greatest sacrifice of all.
My thoughts on the book:
I absolutely loved Beyond a Darkened Shore. This novel is brilliant. The writing, the character development, the plot, everything is beautiful and wonderful. Leake did a fantastic job with the mythology, and I loved seeing ancient mythological creatures come to life in a historical narrative instead of in contemporary society. That being said, not everyone will love this novel. It's heavy on the medieval history and Leake was brave to write a story like this, especially as a YA trope. I could clearly picture medieval Ireland as if I were there. I felt like I was back in Ireland, visiting Dublina and being immersed in the long history of the land. This novel is exquisite.
Ciara is a strong female lead, and I really enjoyed reading from her perspective. She can be stubborn at times, but can't we all? She is extremely loyal and loves deeply, even though no one gives her a chance. She's better than her entire clan combined, in my opinion. She learns a lot and grows so much throughout her journey. I really admire her resilience and adaptability. Leif is a great love interest. He is also strong, and while he is more open-minded, he still grows and changes throughout the narrative as well.
The writing in this novel is fantastic. The world-building and setting descriptions are beautifully done. This book has so many messages in it: don't judge people who are different (they just may save your life); generalizing, prejudging, and dehumanizing groups of people is wrong; everyone has a place where they belong; you have to accept yourself before you can accept others; a relationship should be an alliance, a partnership, not some co-dependent nightmare... I could go on. I love that this book is pushing back against prejudice and judgment. Additionally, the novel is fairly fast-paced, and it will keep you on the edge of your seat. I've read and heard stories about all of the mythological creatures that are in this book, but Leake's rendition did the Irish fables honor by being truly horrifying. I really enjoyed the fact that Ireland had the Irish Celtic deities guarding it and the Nordic region had the Norse deities guarding it. The religions co-existed beautifully together, and it also gave another meaning to home: you were cut off from your own deities, more or less, when you were in another land. It also showed that truth is a matter of perspective when it comes to beliefs. The mythological creatures truly came alive under Leake's pen (or keyboard, I guess). The twist in the novel wasn't super surprising, but the outcome of the twist did shock me. The ending was beautiful and tied things up wonderfully.
This is the first book I've ever read by Jessica Leake, but after devouring it, I will definitely be reading the other novels she's written.