Stacking the Shelves is a weekly meme hosted by
Tynga's Reviews
! This meme showcases the books received, bought, or checked out from the library over the course of the past week.
I haven't been stacking my shelves much this week. My TBR list is insane, and school has kept me busy. However, I did win some awesome stuff!
Won: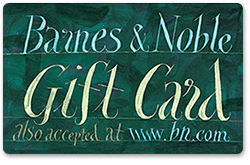 A $10 Barnes and Noble gift card from the amazing Books, Books, the Magical Fruit's "No Strings Attached" giveaway! I can't wait to hit up the bookstore! Thank you again, Sue!
The Iron Knight
By: Julie Kagawa
I won this from the awesome
Refracted Light
's "Feed Your Reader" giveaway! Thank you again! I just finished the book and I LOVE it! It was the only book from the Iron Fey series I hadn't read. I'm so glad I finally got the chance to read it!
Synopsis:
Ash, former prince of the Winter Court, gave up everything. His title, his home, even his vow of loyalty. All for a girl… and all for nothing.

Unless he can earn a soul.
To cold, emotionless faery prince Ash, love was a weakness for mortals and fools. His own love had died a horrible death, killing any gentler feelings the Winter prince might have had. Or so he thought.
Then Meghan Chase—a half human, half fey slip of a girl— smashed through his barricades, binding him to her irrevocably with his oath to be her knight. And when all of Faery nearly fell to the Iron fey, she severed their bond to save his life. Meghan is now the Iron Queen, ruler of a realm where no Winter or Summer fey can survive.
With the (unwelcome) company of his archrival, Summer Court prankster Puck, and the infuriating cait sith Grimalkin, Ash begins a journey he is bound to see through to its end— a quest to find a way to honor his solemn vow to stand by Meghan's side.
To survive in the Iron realm, Ash must have a soul and a mortal body. But the tests he must face to earn these things are impossible. At least, no one has ever passed to tell the tale.
And then Ash learns something that changes everything. A truth that turns reality upside down, challenges his darkest beliefs and shows him that, sometimes, it takes more than courage to make the ultimate sacrifice.
What are you stacking your shelves with this week?