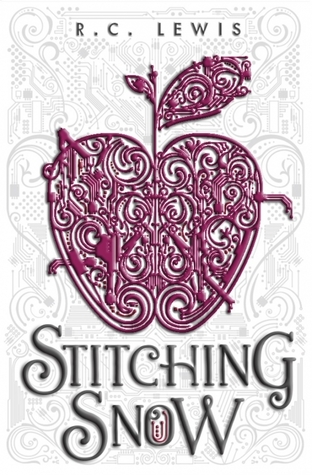 Rating: A
Synopsis:
Princess Snow is missing.
Her home planet is filled with violence and corruption at the hands of King Matthias and his wife as they attempt to punish her captors. The king will stop at nothing to get his beloved daughter back—but that's assuming she wants to return at all.
Essie has grown used to being cold. Temperatures on the planet Thanda are always sub-zero, and she fills her days with coding and repairs for the seven loyal drones that run the local mines.
When a mysterious young man named Dane crash-lands near her home, Essie agrees to help the pilot repair his ship. But soon she realizes that Dane's arrival was far from accidental, and she's pulled into the heart of a war she's risked everything to avoid. With the galaxy's future—and her own—in jeopardy, Essie must choose who to trust in a fiery fight for survival.
My thoughts on the book:
Wow. This novel completely blew my mind. I didn't know what to expect between the synopsis and the mixed reviews, but I absolutely loved this book. Lewis' writing is beautiful. The characters are complex and flawed. The ideas are unique, and I adored the sci-fi/fantasy mix. I flew through this story very quickly and was sad to see it end. Stitching Snow is one of my favorite books of the year.
Essie is an extremely complex character. She's so closed off in the beginning that reading from her point of view is a bit difficult. She's really hard to relate to because she's so distant and secretive, but as the novel progresses and she changes and grows, she becomes a character that has to be loved. Essie is very strong and tough. The more we learn about her past, the more her harshness makes sense. I really enjoyed watching her grow, and I am very happy with the person she becomes. Dane is also a complex character who has every reason to be angsty. He, too, has a lot of secrets, but he handles everything very well. He isn't creepy and weird like a lot of YA leading males. He cares enough about Essie to do things in her time, and he's very loyal. I really liked him a lot. My favorite characters are the drones, though. I absolutely adore Dimwit! He is so cute. I also love Cusser. The fact that Lewis could make drones characters that I cared about and could relate to speaks volumes about how thoroughly she develops characters. Usually I feel very disconnected from robotic characters, but not this time. Also, the fact that their names reflect their personalities is a nice touch. In addition to the "good guys," the villains are equally complicated. It's hard to hate some of them, especially the King. While I hate the King more than I've hated any book villain in awhile, there are some points in the novel where he almost seems human, which shows that people are complicated creatures.
The plot is tightly woven and complex. There are many messages in this story, and keeping track of all the secrets requires a lot of concentration. I really like books that make me think, though, so I enjoyed that aspect. The world-building is fantastic, and I could clearly picture each planet in the solar system. I also understood the different societies and politics governing the worlds. Lewis' writing is magnificent, and she has some really amazing quotes, such as "Willful blindness is no way to live." Essie also talks about how life was much easier back when she was selfish. Lines like these really spoke to me. The book is fast-paced, and I could not put it down. There is a lot of action, violence, and adventure in this novel. Lewis doesn't pull any punches, and a lot of the story is very dark in nature. The ending is satisfying and makes me think that the book is a standalone novel.
Overall, I'd recommend Stitching Snow to anyone who is looking for something a little bit different. The character development is amazing, the world-building is fantastic, and the writing is phenomenal. This is one book you don't want to miss.
Order Stitching Snow today!