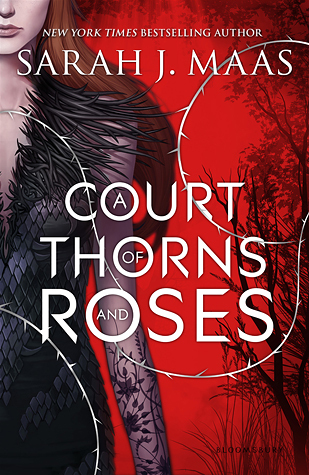 Rating: A
Synopsis:
A thrilling, seductive new series from New York Times bestselling author Sarah J. Maas, blending Beauty and the Beast with faerie lore.
When nineteen-year-old huntress Feyre kills a wolf in the woods, a beast-like creature arrives to demand retribution for it. Dragged to a treacherous magical land she only knows about from legends, Feyre discovers that her captor is not an animal, but Tamlin—one of the lethal, immortal faeries who once ruled their world.
As she dwells on his estate, her feelings for Tamlin transform from icy hostility into a fiery passion that burns through every lie and warning she's been told about the beautiful, dangerous world of the Fae. But an ancient, wicked shadow grows over the faerie lands, and Feyre must find a way to stop it . . . or doom Tamlin—and his world—forever.
Perfect for fans of Kristin Cashore and George R. R. Martin, this first book in a sexy and action-packed new series is impossible to put down!
My thoughts on the book:
As a huge fan of the Throne of Glass series, I was super excited to get my hands on
A Court of Thorns and Roses
. The synopsis makes this book sound like another tale of a leading lady having Stockholm Syndrome, but this book is nothing like that. I got the last copy at my local B&N, and I'm so glad that I did. Maas weaves a beautiful and terrifying world in this novel. Her new cast of characters is unique, and Feyre's story is very different from Celaena's. The romance is sweet and a bit steamy, and the writing is lovely. I absolutely adored this book and can't wait for the next installment.
19 year old Feyre is a strong, yet vulnerable character. She loves fiercely, and while she has a few emo moments, they're understandable. Feyre has had a tough life, but she somehow manages to hold onto her heart. She is compassionate and fierce. I really enjoyed reading from her perspective. I really liked Tamlin, too, and he's a great love interest. He's not nearly as awful as the synopsis makes him sound. I also really enjoyed Lucien and Rhysand. I am looking forward to learning more about Rhys, especially.
The plot is fairly fast-paced, and it kept me on the edge of my seat. Poor Feyre just doesn't get a break. The faery world is really creepy and beautiful, and Maas does a terrific job of world-building. I felt like I fully understood the rules of the world, and the author paints some wonderful pictures of the contrasting landscapes. I hope we get to see some of the other courts in the next installment, though. The ending ties things up nicely, but leaves room for a sequel.
Overall, I'd recommend this book to anyone who loves high fantasy. I can promise you that you'll love Maas' new and unique addition to this genre.
Order
A Court of Thorns and Roses
today