Stacking the Shelves is a weekly meme hosted by
Tynga's Reviews
! This meme showcases the books received, bought, or checked out from the library over the past week.
I have been on a book hiatus for a long time due to health, job, life, and family issues. I am so glad to be back in the blogosphere and back to reading. I've missed books so much! Anyway, I went to B&N this week and bought myself a few treats.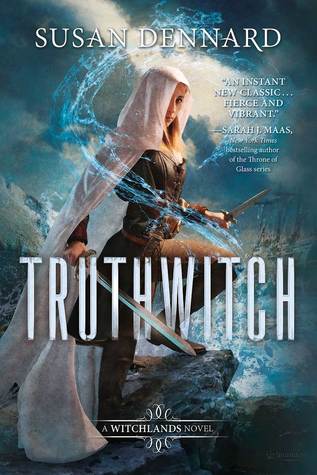 Truthwitch
By: Susan Dennard
Synopsis:
In a continent on the edge of war, two witches hold its fate in their hands.
Young witches Safiya and Iseult have a habit of finding trouble. After clashing with a powerful Guildmaster and his ruthless Bloodwitch bodyguard, the friends are forced to flee their home.
Safi must avoid capture at all costs as she's a rare Truthwitch, able to discern truth from lies. Many would kill for her magic, so Safi must keep it hidden - lest she be used in the struggle between empires. And Iseult's true powers are hidden even from herself.
In a chance encounter at Court, Safi meets Prince Merik and makes him a reluctant ally. However, his help may not slow down the Bloodwitch now hot on the girls' heels. All Safi and Iseult want is their freedom, but danger lies ahead. With war coming, treaties breaking and a magical contagion sweeping the land, the friends will have to fight emperors and mercenaries alike. For some will stop at nothing to get their hands on a Truthwitch.
The Keeper of the Mist
By: Rachel Neumeier:
Synopsis:
Keri has been struggling to run her family bakery since her mother passed away. Now the father she barely knew—the Lord of Nimmira—has died, and ancient magic has decreed that she will take his place as the new Lady. The position has never been so dangerous: the mists that hide Nimmira from its vicious, land-hungry neighbors have failed, and Keri's people are visible to strangers for the first time since the mists were put in place generations ago.
At the same time, three half-brothers with their own eyes on the crown make life within the House just as dangerous as the world outside. But Keri has three people to guide her: her mysterious Timekeeper, clever Bookkeeper, and steadfast Doorkeeper. Together they must find a way to repair the boundary before her neighbors realize just how vulnerable Nimmira is.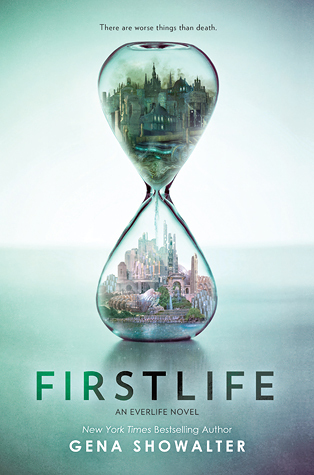 Firstlife
By: Gena Showalter
Synopsis:
ONE CHOICE.
TWO REALMS.
NO SECOND CHANCE.
Tenley "Ten" Lockwood is an average seventeen-year-old girl…who has spent the past thirteen months locked inside the Prynne Asylum. The reason? Not her obsession with numbers, but her refusal to let her parents choose where she'll live—after she dies.
There is an eternal truth most of the world has come to accept: Firstlife is merely a dress rehearsal, and real life begins after death.
In the Everlife, two realms are in power: Troika and Myriad, longtime enemies and deadly rivals. Both will do anything to recruit Ten, including sending their top Laborers to lure her to their side. Soon, Ten finds herself on the run, caught in a wild tug-of-war between the two realms who will do anything to win the right to her soul. Who can she trust? And what if the realm she's drawn to isn't home to the boy she's falling for? She just has to stay alive long enough to make a decision…
That's it for me. What'd you guys add to your shelf this week?