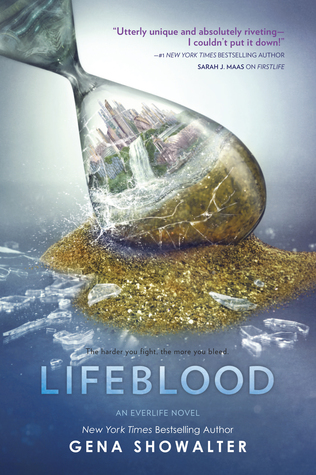 Rating: C
Synopsis:
My Firstlife is over, but my Everlife is only now beginning.
With her last living breath, Tenley "Ten" Lockwood made her choice and picked her realm in the Everlife. Now, as the war between Troika and Myriad rages, she must face the consequences.
Because Ten possesses a rare supernatural ability to absorb and share light, the Powers That Be have the highest expectations for her future—and the enemy wants her neutralized. Fighting to save her Secondlife, she must learn about her realm from the ground up while launching her first mission: convincing a select group of humans to join her side before they die. No pressure, right?
But Ten's competition is Killian, the boy she can't forget—the one who gave up everything for her happiness. He has only one shot at redemption: beating Ten at a game she's never even played. As their throw-downs heat up, so do their undeniable feelings, and soon, Ten will have to make another choice. Love…or victory.
My thoughts on the book:
Lifeblood fell a little short for me. I usually love Gena Showalter's novels, and while this was a good story, it just dragged on a bit, in my opinion. The characters weren't as engaging and the world-building wasn't descriptive enough. The plot itself was fine, and that's the only thing that kept me reading.
Ten's incessant counting got on my nerves. I felt like I had ADD or something because SHE couldn't focus on anything. It distracted from the story and made me skim a lot. The other characters didn't really stand out much. I mean Killian did, but the "ye's" and things like that got on my nerves. Irish accents can be talked about and don't have to be demonstrated. Authors trying to imitate accents when they're writing is a pet peeve of mine. I can't help it. Additionally, I just think the book would have been a lot shorter and more engaging if Ten hadn't counted at least 5 times in every paragraph.
Another issue I had was that the world-building wasn't done as well as it could have been. I found the whole concept to be confusing. Some of this could be because I started skimming every time Ten started counting, but I just really don't understand how things work still. I had a better understanding by the end of the book, but I still wasn't comfortable with my knowledge of the two realms. Aside from my complaints, the story was well plotted, and I did enjoy the story itself. I am looking forward to reading the last book in the series, just to see what happens next. Also, I like the philosophical bent that these novels have; it makes the reader think, which is always a good thing.
Overall, I'd recommend this novel to people who like quirky characters and books that pose philosophical questions. If you get annoyed easily by quirks, you may not enjoy this series as much as Showalter's other books, so I'd recommend checking it out from the library first.