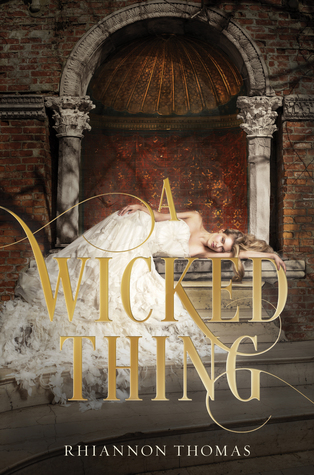 Rating: F
Release Date: 2/24/14
Synopsis:
Rhiannon Thomas's dazzling debut novel is a spellbinding reimagining of
Sleeping Beauty
and what happens after happily ever after.
One hundred years after falling asleep, Princess Aurora wakes up to the kiss of a handsome prince and a broken kingdom that has been dreaming of her return. All the books say that she should be living happily ever after. But as Aurora understands all too well, the truth is nothing like the fairy tale.
Her family is long dead. Her "true love" is a kind stranger. And her whole life has been planned out by political foes while she slept.
As Aurora struggles to make sense of her new world, she begins to fear that the curse has left its mark on her, a fiery and dangerous thing that might be as wicked as the witch who once ensnared her. With her wedding day drawing near, Aurora must make the ultimate decision on how to save her kingdom: marry the prince or run.
Rhiannon Thomas weaves together vivid scenes of action, romance, and gorgeous gowns to reveal a richly imagined world … and
Sleeping Beauty
as she's never been seen before.
My thoughts on the book:
A Wicked Thing is definitely my biggest disappointment of the year, so far. The characters were boring. The plot was boring. The writing was okay, but it was also dull. This was such a great concept, and I usually love fairy tale retellings, but I could not bring myself to care about the characters at all. It was pretty torturous to finish this novel, but I did it. I'm a trooper. The ending also wasn't that good.
I really didn't like Aurora. She bored me so much. She just blandly moved through her life, not taking matters into her own hands at all. She was way too passive for a leading female. Rodric or whatever was also dull, and his family was boring and terrible. Tristan, who tried to have a personality, still managed to be super boring and lackluster. I just really could not relate to a single character. It was pretty terrible.
The plot was also boring and pretty uneventful. Yea stuff happened, but nothing was really exciting. About 50% through the book, it got a little more interesting, but I still couldn't invest myself in the outcome. The ending was, you guessed it, boring. The descriptions were good, and the writing was okay. Otherwise, this book just was not good. I know some people enjoyed this novel, but it bored me to tears.