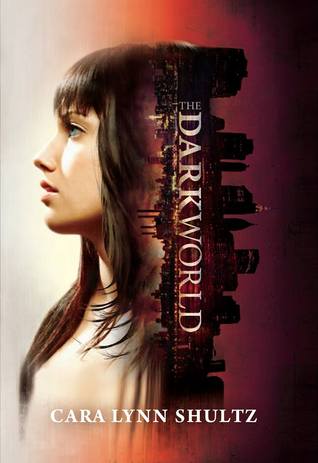 Rating: B
Synopsis:
Paige Kelly is used to weird--in fact, she probably corners the market on weird, considering that her best friend, Dottie, has been dead since the 1950s. But when a fire demon attacks Paige in detention, she has to admit that things have gotten out of her league. Luckily, the cute new boy in school, Logan Bradley, is a practiced demon slayer-and he isn't fazed by Paige's propensity to chat with the dead. Suddenly, Paige is smack in the middle of a centuries-old battle between warlocks and demons, learning to fight with a magic sword so that she can defend herself. And if she makes one wrong move, she'll be pulled into the Dark World, an alternate version of our world that's overrun by demons-and she might never make it home.
My thoughts on the book:
I really enjoyed Cara Lynn Shultz's previous duology, so I figured I should give this novel a try. I was pleasantly surprised as I'd heard mixed reviews for it. I really liked Paige and the world that Shultz created. I was easily able to achieve a willing suspension of disbelief, and while the info dumps were a little annoying, the amusing and interesting characters and their fun interactions more than made up for that. The plot itself was pretty fast paced, and I was hooked from page one. This was a cute light read, and I am looking forward to the sequel.
I really liked Paige and enjoyed reading from her perspective. I could relate to being the outcast and trying like hell to protect yourself. I also understood pushing away the people who actually mattered in an effort to do just that. I didn't like her grouping all demons into the "awful and must die" category, but I understood it. She was scared. However, she was also a strong female lead, and I admired her tenacity. I really adored Logan, too. He was just adorable. We all need a guy like that in our lives. He was a little dramatic and almost girly at times with it, but overall, he was a great male lead. I would have liked to learned more about Ajax, but maybe in the next novel. He was intriguing. Dottie was a cute BFF for Paige go have, and their interactions were a lot of fun.
The plot was pretty fast paced and there was quite a bit of action for a first novel. There were info dumps, which took me out of the story for a bit because I'd just skim them - I feel like there must have been some way to disperse the information more evenly - but the world Shultz created was complicated, and for the most part, she did a great job describing it. Everything made sense as much as it could for a first novel. The romance was just adorable and cute and sweet. I really loved Logan and Paige together. Nothing felt forced. They had a great, yet awkward chemistry. The ending was a really overly dramatic cliffhanger, and I wasn't fond of it, but I'm still looking forward to the next installment.
Overall, I'd say give this book a try. This isn't your typical angels and demons fare. It's something unique and really fun.
Order The Dark World