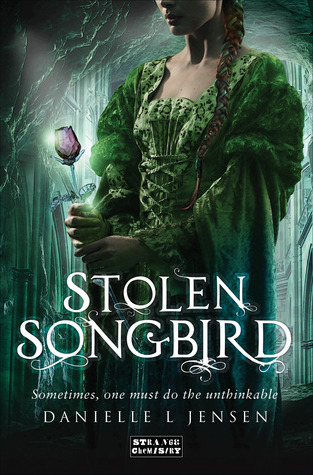 Rating: A
Synopsis:
For five centuries, a witch's curse has bound the trolls to their city beneath the mountain. When Cécile de Troyes is kidnapped and taken beneath the mountain, she realises that the trolls are relying on her to break the curse.

Cécile has only one thing on her mind: escape. But the trolls are clever, fast, and inhumanly strong. She will have to bide her time…

But the more time she spends with the trolls, the more she understands their plight. There is a rebellion brewing. And she just might be the one the trolls were looking for…
My thoughts on the book:
I have been wanting to read this book for a long time, and it did not disappoint. If you guys haven't noticed, I've been in a fantasy mood lately, and this novel was unique and fit the bill perfectly. The characters were interesting. The plot was intriguing, and the world-building was spectacular. The writing was also beautifully done. I can't wait to read the next book in this series.
Cécile was a fantastic leading lady, and I really enjoyed reading from her perspective. I also adored Tristan, and reading from his perspective randomly helped me understand him, and trolls in general, more. Both characters were multi-faceted and beautifully flawed. Cécile really made the best of her situation and refused to lay down and die, even when her life was less than ideal. She showed tremendous inner strength. The other troll characters were also intriguing and well-developed. I especially enjoyed the twins' antics. I became really attached to these characters, and I can't wait to see what happens to them in the next installment.
The plot was pretty fast-paced and full of adventures. I loved learning about Trollus, and Jensen painted wonderful pictures of the underground city. The writing was also top notch, serious with a touch of humor. I really enjoyed Jensen's voice. The ending tied up things in this book nicely and paved the way for the next in the series, which I already have on my Kindle. I can't wait to dig into it.
Overall, I'd recommend this book to people who are looking for something a bit different in YA fantasy. These trolls are different than you'd expect, and Jensen is a talented author.
Order Stolen Songbird