Stacking the Shelves is a weekly meme hosted by
Tynga's Reviews
! This meme showcases the books received, bought, or checked out from the library over the past week.
This week was Joey's (the cat) 14th birthday! So he modeled with the books I got to show how gracefully he's aged.
Bought:
Princess of Thorns
By: Stacey Jay
My Review
Synopsis:
Game of Thrones meets the Grimm's fairy tales in this twisted, fast-paced romantic fantasy-adventure about Sleeping Beauty's daughter, a warrior princess who must fight to reclaim her throne.
Though she looks like a mere mortal, Princess Aurora is a fairy blessed with enhanced strength, bravery, and mercy yet cursed to destroy the free will of any male who kisses her. Disguised as a boy, she enlists the help of the handsome but also cursed Prince Niklaas to fight legions of evil and free her brother from the ogre queen who stole Aurora's throne ten years ago.
Will Aurora triumph over evil and reach her brother before it's too late? Can Aurora and Niklaas break the curses that will otherwise forever keep them from finding their one true love?
Prophecy Girl
By: Cecily White
My Review
Synopsis:
I was born to slay Crossworld demons.
Big black flappy ones, little green squirmy ones. Unfortunately, the only thing getting slain these days is my social life. With my high school under attack, combat classes intensifying, and Academy instructors dropping right and left, I can barely get my homework done, let alone score a bondmate before prom.
Then he shows up.
Jackson Smith-Hailey. Unspeakably hot, hopelessly unattainable, and dangerous in all the right ways. Sure, he's my trainer. And okay, maybe he hates me. Doesn't mean I'll ignore the wicked Guardian chemistry between us. It's crazy! Every time I'm with him, my powers explode. Awesome, right?
Wrong.
Now my teachers think I'm the murderous Graymason destined to bring down our whole race of angelbloods. Everyone in New Orleans is hunting me. The people I trusted want me dead. Jack and I have five days to solve the murders, prevent a vampire uprising, and thwart the pesky prophecy foretelling his death by my hand. Shouldn't be too difficult.
Getting it done without falling in love? That might take a miracle.
Lark Rising
By: Sandra Waugh
Synopsis:
Lark has foreseen two things—she will fall for a young man with sage green eyes,and he will kill her.
Sixteen-year-old Lark Carew is happiest close to home, tending her garden and gathering herbs for medicines. But when her Sight warns her that monsters called Troths will soon invade her village, Lark is summoned on a journey to seek help from the legendary Riders of Tarnec. Little does she suspect that one of the Riders, Gharain, is the very man who has haunted her visions. Or that the people of Tarnec have called her there for another reason: Lark is the Guardian of Life, the first of four Guardians who must awaken their powers to recover four stolen amulets. Together, the amulets—Life, Death, Dark, and Light—keep the world in Balance. To take back the Life amulet, Lark will have to discover her true inner strength and give in to a love that she swears will be her downfall.
The Storyspinner
By: Becky Wallace
Synopsis:
Drama and danger abound in this fantasy realm where dukes play a game for the throne, magical warriors race to find the missing heir, and romance blossoms where it is least expected.
In a world where dukes plot their way to the throne, a Performer's life can get tricky. And in Johanna Von Arlo's case, it can be fatal. Expelled from her troupe after her father's death, Johanna is forced to work for the handsome Lord Rafael DeSilva. Too bad they don't get along. But while Johanna's father's death was deemed an accident, the Keepers aren't so sure.
The Keepers, a race of people with magical abilities, are on a quest to find the princess—the same princess who is supposed to be dead and whose throne the dukes are fighting over. But they aren't the only ones looking for her. And in the wake of their search, murdered girls keep turning up—girls who look exactly like the princess, and exactly like Johanna.
With dukes, Keepers, and a killer all after the princess, Johanna finds herself caught up in political machinations for the throne, threats on her life, and an unexpected romance that could change everything.
An Ember in the Ashes
By: Sabaa Tahir
Synopsis:
Laia is a slave. Elias is a soldier. Neither is free.
Under the Martial Empire, defiance is met with death. Those who do not vow their blood and bodies to the Emperor risk the execution of their loved ones and the destruction of all they hold dear.
It is in this brutal world, inspired by ancient Rome, that Laia lives with her grandparents and older brother. The family ekes out an existence in the Empire's impoverished backstreets. They do not challenge the Empire. They've seen what happens to those who do.
But when Laia's brother is arrested for treason, Laia is forced to make a decision. In exchange for help from rebels who promise to rescue her brother, she will risk her life to spy for them from within the Empire's greatest military academy.
There, Laia meets Elias, the school's finest soldier—and secretly, its most unwilling. Elias wants only to be free of the tyranny he's being trained to enforce. He and Laia will soon realize that their destinies are intertwined—and that their choices will change the fate of the Empire itself.
For Review:
The Leaving
By: Tara Altebrando
Release Date: 6/7/16
Synopsis:
Six were taken. Eleven years later, five come back--with no idea of where they've been.
Eleven years ago, six kindergarteners went missing without a trace. After all that time, the people left behind moved on, or tried to.
Until today. Today five of those kids return. They're sixteen, and they are . . . fine. Scarlett comes home and finds a mom she barely recognizes, and doesn't really recognize the person she's supposed to be, either. But she thinks she remembers Lucas. Lucas remembers Scarlett, too, except they're entirely unable to recall where they've been or what happened to them. Neither of them remember the sixth victim, Max. He doesn't come back. Everyone wants answers. Most of all Max's sister Avery, who needs to find her brother--dead or alive--and isn't buying this whole memory-loss story.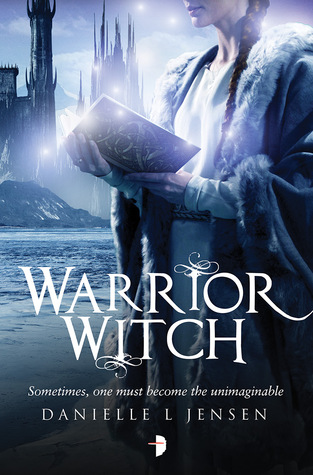 Warrior Witch
By: Danielle L. Jensen
Release Date: 5/3/16
Synopsis:
The thrilling conclusion to the breakout Malediction Trilogy by Goodreads Choice finalist Danielle L. Jensen.
Cécile and Tristan have accomplished the impossible, but their greatest challenge remains: defeating the evil they have unleashed upon the world.
As they scramble for a way to protect the people of the Isle and liberate the trolls from their tyrant king, Cécile and Tristan must battle those who'd see them dead. To win, they will risk everything. And everyone.
But it might not be enough. Both Cécile and Tristan have debts, and they will be forced to pay them at a cost far greater than they had ever imagined.
And I Darken
By: Kiersten White
Release Date: 7/7/16
Synopsis:
No one expects a princess to be brutal. And Lada Dragwyla likes it that way.
Ever since she and her brother were abandoned by their father to be raised in the Ottoman sultan's courts, Lada has known that ruthlessness is the key to survival. For the lineage that makes her and her brother special also makes them targets.
Lada hones her skills as a warrior as she nurtures plans to wreak revenge on the empire that holds her captive. Then she and Radu meet the sultan's son, Mehmed, and everything changes. Now Mehmed unwittingly stands between Lada and Radu as they transform from siblings to rivals, and the ties of love and loyalty that bind them together are stretched to breaking point.
The first of an epic new trilogy starring the ultimate anti-princess who does not have a gentle heart. Lada knows how to wield a sword, and she'll stop at nothing to keep herself and her brother alive.
Mercy
By: Rebecca Lim
Synopsis:
Mercy ′wakes′ on a school bus bound for Paradise, a small town where everyone knows everyone else′s business -- or thinks they do. But they will never guess the secret Mercy is hiding ....
As an angel exiled from heaven and doomed to return repeatedly to Earth, Mercy is never sure whose life and body she will share each time. And her mind is filled with the desperate pleas of her beloved, Luc, who can only approach her in her dreams.
In Paradise, Mercy meets Ryan, whose sister was kidnapped two years ago and is now presumed dead. When another girl disappears, Mercy and Ryan know they must act before time runs out. But a host of angels are out for Mercy′s blood and they won′t rest until they find her and punish her -- for a crime she doesn′t remember committing ...
An electric combination of angels, mystery and romance, MERCY is the first book in a major new series.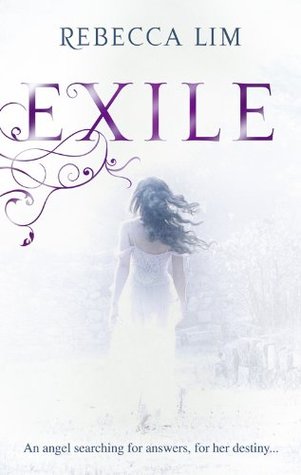 Exile
By: Rebecca Lim
Synopsis:
An electric combination of angels, mystery and romance, EXILE is the breathtaking sequel to MERCY in a major new paranormal romance series.
There's something very wrong with me. When I wake up, I could be anyone…
An angel in exile, Mercy is doomed to return repeatedly to Earth, taking on a new human form each time she does. Now she "wakes" as unhappy teen Lela, a girl caring for a dying mother but never herself.
As her shattered memory begins to return, Mercy remembers Ryan, the boy she fell in love with in another life, and Luc, the angel haunting her dreams. Will Mercy risk Lela's life to be reunited with her heart's true desire?
An electric combination of angels, mystery and romance, Exile is the second book in the spellbinding MERCY series.
The Queen of Blood
By: Sarah Beth Durst
Release Date: 9/20/16
Synopsis:
An idealistic young student and a banished warrior become allies in a battle to save their realm in this first book of a mesmerizing epic fantasy series, filled with political intrigue, violent magic, malevolent spirits, and thrilling adventure.
Everything has a spirit: the willow tree with leaves that kiss the pond, the stream that feeds the river, the wind that exhales fresh snow . . .
But the spirits that reside within this land want to rid it of all humans. One woman stands between these malevolent spirits and the end of humankind: the queen. She alone has the magical power to prevent the spirits from destroying every man, woman, and child. But queens are still just human, and no matter how strong or good, the threat of danger always looms.
With the position so precarious, young women are chosen to train as heirs. Daleina, a seemingly quiet academy student, is under no illusions as to her claim to the throne, but simply wants to right the wrongs that have befallen the land. Ven, a disgraced champion, has spent his exile secretly fighting against the growing number of spirit attacks. Joining forces, these daring partners embark on a treacherous quest to find the source of the spirits' restlessness—a journey that will test their courage and trust, and force them to stand against both enemies and friends to save their land . . . before it's bathed in blood.