Stacking the Shelves is a weekly meme hosted by
Tynga's Reviews
! This meme showcases the books received, bought, or checked out from the library over the past week.
For Review:
Poison Promise
By: Jennifer Estep
Release Date: 07/22/14
A big thank you to Pocket Books and Edelweiss!
Synopsis:
In book eleven of her
New York Times
bestselling Elemental Assassin series, author Jennifer Estep continues "one of the best urban fantasy series going on the market"
(Fresh Fiction)
.
Gin Blanco is hard-nosed, sexy, and lethal. Nicknamed "The Spider," she's a stone elemental assassin who brings her unique mix of magic and tact to every assignment, no matter the target.
There's a new drug on the streets of Ashland, and its name "Burn" sums up the potent effect it has on its users. When one of her restaurant employees is threatened by dealers of the drug, Gin steps in to set things straight…
Guild Assassin: Curse Breaker
By: Berley Kerr
Release Date: 07/28/14
A big thank you to Curiosity Quills!
Synopsis:
Wendy Magdalena Braca lived in a Victorian mansion under three moons in Jupiter City. But her privileged upbringing falters when after the death of her father and the murder of her mother, she is shipped away to Greenleaf Asylum for Troubled Girls and lived there for years until she is "rescued" by a strange guild that shows Wendy their world; the world of Guild Assassins made up of the Cæcus (normal humans), the Validus (magic-users), and Half-Breeds (demi-gods). In this world, Wendy discovers she is the most special and powerful Validus known to exist, the Curse Breaker.
Bought:
A Kiss of Blood
By: Pamela Palmer
Synopsis:
Only one woman can save Vamp City...
One of the few humans who managed to escape the deadly twilight world of Vamp City, Quinn Lennox vows to never return. But the vampires want her back, for only she has the power to renew the magic of their crumbling world and free the vampires trapped within.
When the dangerous and all-too-seductive Arturo Mazza comes for her, Quinn knows she can never trust him after the betrayal she suffered at his hands. But with her beloved brother's fate hanging in the balance, and her own power beginning to emerge, she chooses to risk all on yet another perilous journey back to Vamp City. And though she tries to deny it, her heart begins to hold hope that even a ruthless vampire can learn the meaning of true love.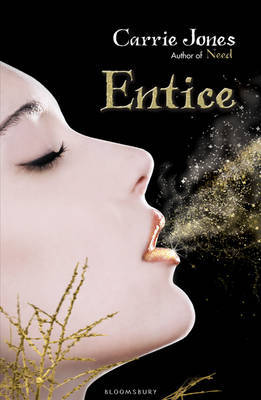 Entice
By: Carrie Jones
Synopsis:
Zara and Nick are soul mates, meant to be together for ever. But that's not quite how things have worked out. For starters, Nick has gone. He has been taken to the mythical place for warriors known as Valhalla. Zara and her friends might be able to get him back, it's just not going to be easy. Meanwhile a group of evil pixies is devastating Bedford, with more teens going missing every day. An all-out war seems imminent, and the good guys need all the warriors they can find. But even if Zara and her friends do discover the route to Valhalla, there's that other small problem: Zara's been pixie kissed. When she finds Nick, will he even want to go with her? Especially since she hasn't turned into just any pixie... She's Astley's queen.
Goddess
By: Josephine Angelini
Synopsis:
After accidentally unleashing the gods from their captivity on Olympus, Helen must find a way to re-imprison them without starting a devastating war. But the gods are angry, and their thirst for blood already has a body count.
To make matters worse, the Oracle reveals that a diabolical Tyrant is lurking among them, which drives a wedge between the once-solid group of friends. As the gods use the Scions against one another, Lucas's life hangs in the balance. Still unsure whether she loves him or Orion, Helen is forced to make a terrifying decision, for war is coming to her shores.
In Josephine Angelini's compelling conclusion to the masterfully woven Starcrossed trilogy, a goddess must rise above it all to change a destiny that's been written in the stars. With worlds built just as fast as they crumble, love and war collide in an all-out battle that will leave no question unanswered and no heart untouched.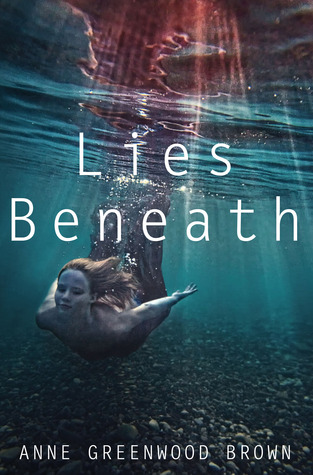 Lies Beneath
By: Anne Greenwood Brown
Synopsis:
Fans of Amanda Hocking's novel, Wake, will dive into this paranormal romance featuring mermaids--the killer kind--and won't come up for air!
Calder White lives in the cold, clear waters of Lake Superior, the only brother in a family of murderous mermaids. To survive, Calder and his sisters prey on humans and absorb their positive energy. Usually, they select their victims at random, but this time around, the underwater clan chooses its target for a reason: revenge. They want to kill Jason Hancock, the man they blame for their mother's death.
It's going to take a concerted effort to lure the aquaphobic Hancock onto the water. Calder's job is to gain Hancock's trust by getting close to his family. Relying on his irresistible good looks and charm, Calder sets out to seduce Hancock's daughter Lily. Easy enough, but Calder screws everything up by falling in love--just as Lily starts to suspect there's more to the monster-in-the-lake legends than she ever imagined, and just as the mermaids threaten to take matters into their own hands, forcing Calder to choose between them and the girl he loves.
One thing's for sure: whatever Calder decides, the outcome won't be pretty.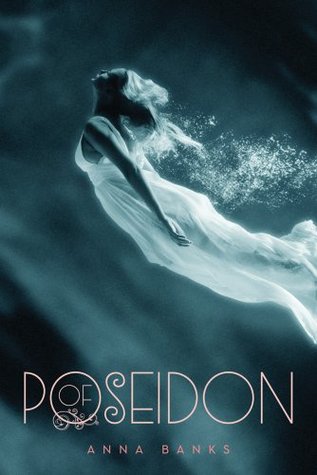 Of Poseidon
By: Anna Banks
Synopsis:
Galen is the prince of the Syrena, sent to land to find a girl he's heard can communicate with fish. Emma is on vacation at the beach. When she runs into Galen—literally,
ouch!
—both teens sense a connection. But it will take several encounters, including a deadly one with a shark, for Galen to be convinced of Emma's gifts. Now, if he can only convince Emma that she holds the key to his kingdom...
Told from both Emma and Galen's points of view, here is a fish-out-of-water story that sparkles with intrigue, humor, and waves of romance.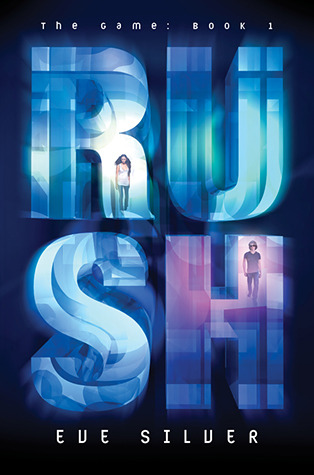 Rush
By: Eve Silver
Synopsis:
So what's the game now? This, or the life I used to know?
When Miki Jones is pulled from her life, pulled through time and space into some kind of game—her carefully controlled life spirals into chaos. In the game, she and a team of other teens are sent on missions to eliminate the Drau, terrifying and beautiful alien creatures. There are no practice runs, no training, and no way out. Miki has only the guidance of secretive but maddeningly attractive team leader Jackson Tate, who says the game isn't really a game, that what Miki and her new teammates do now determines their survival, and the survival of every other person on this planet. She laughs. He doesn't. And then the game takes a deadly and terrifying turn.
Strange and Ever After
By: Susan Dennard
Synopsis:
I
n the conclusion to the trilogy that Publishers Weekly called "a roaring—and addictive—gothic world," Eleanor Fitt must control her growing power, face her feelings for Daniel, and confront the evil necromancer Marcus...all before it's too late.
He took her brother, he took her mother, and now, Marcus has taken her good friend Jie. With more determination than ever to bring this sinister man to justice, Eleanor heads to the hot desert streets of nineteenth-century Egypt in hopes of ending this nightmare. But in addition to her increasingly tense relationships with Daniel, Joseph, and her demon, Oliver, Eleanor must also deal with her former friend, Allison, who has curiously entangled herself in Eleanor's mission.
With the rising dead chomping at her every move and Jie's life hanging in the balance, Eleanor is convinced that her black magic will see her through to the bitter end. But there will be a price. Though she and the Spirit Hunters have weathered every battle thus far, there will be consequences to suffer this time—the effects of which will be irreversible. And when it's over, only some will be able to live a strange and ever after.
Susan Dennard will leave readers breathless and forever changed in the concluding pages of this riveting ride.
What did you get for your shelves this week?