Hey guys, I will be taking part in the 2012 ARC challenge. Since I've never done this before, I'm starting out at Bronze level and going up from there. Would you like to take the ARC challenge as well?
http://teddyrose.blogspot.com/2011/12/2012-arc-reading-challenge.html
So far I've read:
Everneath by Brodi Ashton
I'm in the process of reading:
The Hangman in the Mirror by Kate Cayley
Alias Dragonfly by Jane Singer
The Happenstance Marshall by Michael O'Gara
In Shadows by Rebecca S. Foote
Another reading challenge that I'm taking part in is the 100+ books in 2012 hosted by Book Chick City. I'm sure I read more than 100 books in a year, so I should be fine with this. Here is a link if you'd like to participate as well:
http://www.bookchickcity.com/2011/12/sign-up-100-books-in-year-reading.html
Good luck to all who participate!
Yet another challenge I'm doing is the A-Z Book Challenge because it sounds like a lot of fun! I'll be doing the "Lazy Way" of listing my books as I read them. I'll keep a running list here on my blog and update it as I read the books!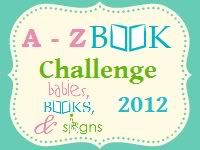 Head on over and sign up!
I'm also doing the 2012 YA Mythology Challenge because I love Mythology and YA books!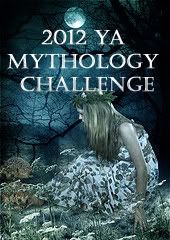 And the last challenge I'll be joining is the E-Book reading challenge because I love my Kindle! If you'd like to join it, feel free to join it here:
http://www.workadayreads.com/2011/11/2012-ebook-challenge-sign-up.html